Payment Options
I currently only take Venmo, Paypal and cash.
A.4 Sessions With Nutrition Coaching
4 sessions Paid in Full.
In person training for FOUR sessions lasting 45-60 minutes. Includes customized training and nutrition coaching according to client needs.
B.4 Sessions No Nutrition Coaching
4 Sessions Paid In Full
4 IN PERSON Training sessions. 45-60 minutes each. We focus on strength, conditioning and overall health.
This does not include customized weekly programming or nutrition coaching.
C. Consultation
This is the time to ask questions and pick my brain! I can answer questions about training according to your goals and help you set up a routine around your schedule. If you sign up, the consultation price goes toward the price of the package you sign up for. I look forward to meeting you!
**Online Programming**
A 3 month (12 weeks) commitment with weekly coaching, macro coaching, and access to me via email and text.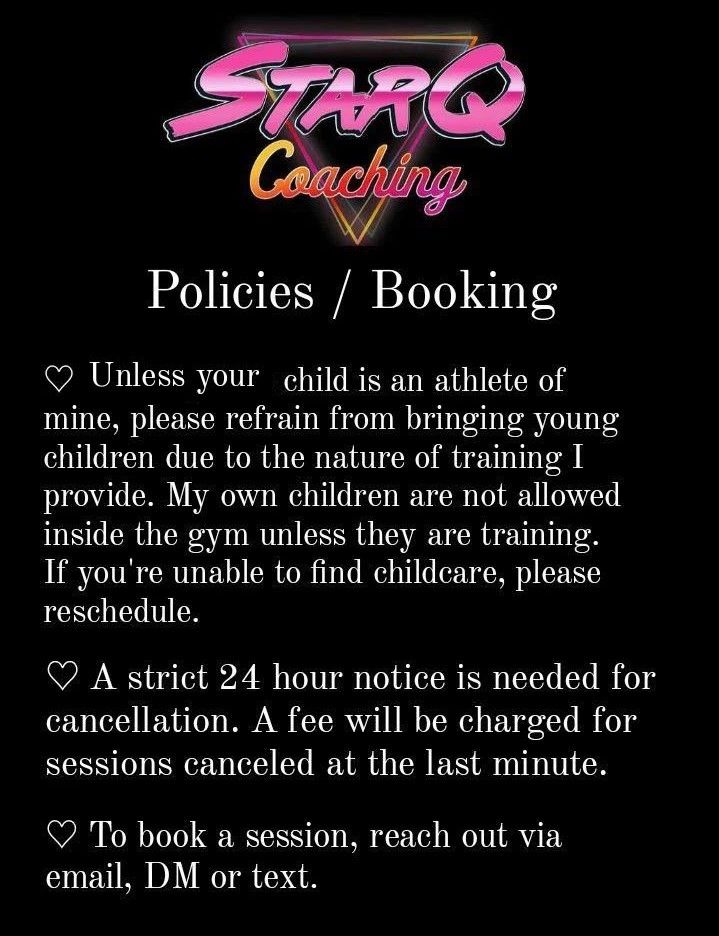 SPECIAL: 1 Week Free
*For new inquiries only*
Receive 1 week of Sample Programming free!
Simply fill out the Contact Me form and let me know how you found me and that you are interested in trying out a week for free.